BR nursing home had all but one of its residents test positive for coronavirus, new state data reveals
May 18, 2020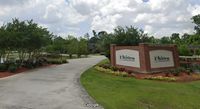 BATON ROUGE – An assisted living facility in East Baton Rouge had nearly all of its residents test positive for COVID-19, according to new numbers released by the state Monday.
One of the 23 facilities with confirmed cases in the parish included Old Jefferson Community Care Center where officials say all but one of its 83 recorded residents have tested positive for the virus.
Twenty-one people have died at the facility according to the data released by the state.
Most other facilities in the parish have fared better, with many reporting only a handful of cases.
The full breakdown of that data can be found here.